Find A
REALTOR
®
*complete at least 1 field
AAR

Member Login
AAR Calendar
S
M
Tu
W
Th
F
S
1
2
3
4
5
6
7
8
9
10
11
12
13
14
15
16
17
18
19
20
21
22
23
24
25
26
27
28
29
30
31
Warning: Invalid argument supplied for foreach() in /var/www/vhosts/aaronline.com/aar/httpdocs/wp-content/themes/AAR/mini-calendar.php on line 110 Call Stack: 0.0002 632168 1. {main}() /var/www/vhosts/aaronline.com/aar/httpdocs/index.php:0 0.0003 637152 2. require('/var/www/vhosts/aaronline.com/aar/httpdocs/wp-blog-header.php') /var/www/vhosts/aaronline.com/aar/httpdocs/index.php:17 0.2764 45630824 3. require_once('/var/www/vhosts/aaronline.com/aar/httpdocs/wp-includes/template-loader.php') /var/www/vhosts/aaronline.com/aar/httpdocs/wp-blog-header.php:16 0.2791 45656352 4. include('/var/www/vhosts/aaronline.com/aar/httpdocs/wp-content/themes/AAR/page-home.php') /var/www/vhosts/aaronline.com/aar/httpdocs/wp-includes/template-loader.php:47 0.5557 46839864 5. include('/var/www/vhosts/aaronline.com/aar/httpdocs/wp-content/themes/AAR/mini-calendar.php') /var/www/vhosts/aaronline.com/aar/httpdocs/wp-content/themes/AAR/page-home.php:113
Full Calendar »
Featured on AARonline.com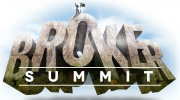 Re-Ignite Your Passion, June 24, 2013
Are you as enthusiastic today as you were when you started your career? No. Then it's time to re-ignite! Join the Arizona Association of REALTORS® and your fellow designated brokers and managers from across Arizona for a day spent learning, growing and sharing at the 2013 Broker Summit.
---

Read the May Issue of Arizona REALTOR Magazine!
This month's issue delves into the importance of the Buyer-Broker Agreement. AAR General Counsel Scott Drucker helps members get a C.L.U.E. and AAR experts give you four quick tips for eSign and zipForm®.
---

Updates to the Buyer Advisory
AAR recently updated the Buyer Advisory. See all the changes and sign up to receive automatic updates!
---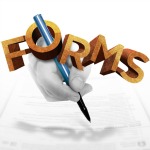 New Advisories
AAR recently introduced two new advisories to make your job easier: the Tenant Advisory and a Lease Owner's Advisory. Each advisory provides the consumer with a wealth of information relevant to residential rental transactions with citations to applicable portions of Arizona's Residential Landlord & Tenant Act.
---
Headlines from the AAR Blog
[jp-rss-feed numitems="3"]